80%
of car shoppers
start their
journey online,
and only visit 1-2
dealerships after that.
Stand out where your customers start out.
CreditPlus is the fastest way to increase visitor to sales ratios. Our interactive, short form applications and instant credit decisions generate 10-12 times MORE high quality conversions - all enhanced with real time credit data - than standard long form credit apps.
Increase Conversions

12x more conversions compared to long-form credit applications1
Sell More Cars

30% first time closing ratios2
More Live Credit Score Leads

Monthly per store average of 54 submitted credit applications3
Great ROI

Average $7.30 cost per high quality lead3
1 Dealer.com Study
2 IHS Global Insights Study, Sales Match Analysis
3 Known Customer Averages
Choice of hard-pull or soft-pull solutions
Ultimate Flexibility
CreditPlus works with all major CRM's, Dealertrack, RouteOne, and plugs into any website platform.
We want to earn your business everyday. Month to month contract. No annual commitment required.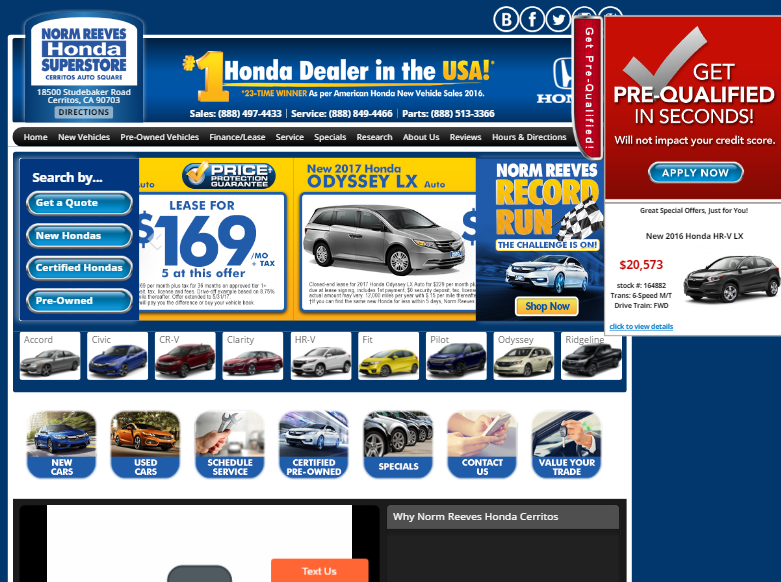 Not All Credit Reporting Solutions Are Created Equal
Includes Choice of hard-pull or soft-pull program options.
Can plug-in to any website or used as a stand- alone microsite.
Can be used online. In the showroom. In the service lane. And all outbound Marketing.
Full credit report file (Not selective attributes)
Real-time FICO score (Not a score range)
Direct integrations with all major CRM platforms, DealerTrack and RouteOne
100% Responsive
Interactive, short from app
Instant credit decisions
Embedded chat, email and text tools
Pre-Qualification Certificate
Live Customer Support with after hours number
Ongoing training and optimizations
Month to month contract. No annual commitment required.
Performance guarantee (terms & conditions apply)
Dealer controls all credit filters
Flexible branding options including multiple color selections and choice of optional fields
Custom design and messaging options for all banners and buttons.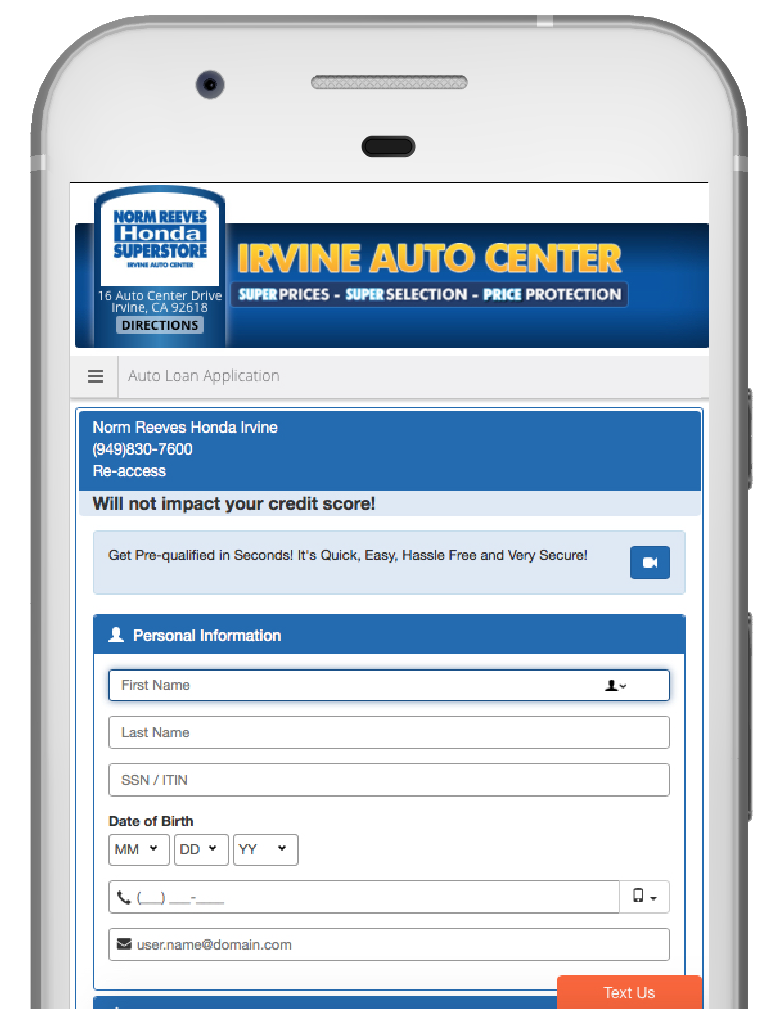 Core
GET PRE-APPROVED in SECONDS
features:
Hard Credit Pull
Instant pre-approval decisions
Mobile Responsive In-App Communication Tools
Dealer controlled credit filters
Integrations with all CRM platforms, DealerTrack and RouteOne
Full suite of compliance tools
Highest level of information security certification available
ENHANCED
GET PRE-QUALIFIED in SECONDS
All CORE package features plus:
Consumer consented, soft-pull pre-qualification
No impact to customer credit
FULL credit report 100% accurate, real time FICO score
Lower transaction costs: $1.50 per pull
Simplified compliance requirements No Credit Score Notice Required No Risk Based Pricing Notice required No Adverse Action requirement Firm Offer of Credit not required
Advanced
PICK YOUR PAYMENT
All ENHANCED package Features plus:
Instant, pre-qualified, 1st pencil finance terms matched to dealer's lender programs
Dealer controlled finance filters and presented payment terms
Configurable payment terms can include all fees, taxes and dealer markup
Decision engine supports a limitless number of lenders, lender loan terms, rules and program guidelines
'No charge' In-Store Enhancements Are
Now Availiable
Start reducing transaction times with every customer. Stop the online to in-store process disconnects. Stop wasting your customers time filling out lengthy paper credit apps. Stop wasting your time re-keying those credit apps into other platforms.
New In-store digital showroom app solutions for new or returning customers are now available with CreditPlus. Use one or all of our options - at no charge.
Time Savings

Easily accessible. No login required.
Web based. Standalone URL
Eliminate filling out paper credit apps
No more salesperson data entry

Compliance

Auto-populates onto printable credit app
Option for digital signature capture.
Digital copy of permissible purpose
Flexability

Short or long forms options
Hard pull or soft pull options
Soft pull with or without SS#
Option for Cash buyers

CSI

Place on any screen, any device
Customer facing. Customer initiated.
Reduces unengaged wait time.